WEEMS and WEMYSS
Weems is...
Ancient Scottish surname associated with the caves around the area of Fife, Scotland.
Spellings of the name:
Wemyss - typical spelling in Scottish history
Weems - typical spelling in America
Infrequent variations in the spelling of "wemyss"
Wemes

Wemys

Wemyses

Vemis

Vemys

Weymis

Wymes

Wymess

Weemes

Weams

Weims

Weem

Oysmes

Uaim

Uaimh

Uiamgh

Vumhs

Wamh
Origin of the name
Apparently derived from the Gaelic language "Uamch" (or "Uaimh") meaning "Caves." This is directly related to the geography of the coast of Fife, Scotland, in which a series of caves are found at the location of the modern towns of East Wemyss, West Wemyss and Coaltown of Wemyss.
Clan
Clan MacDuff: The Wemyss are a "Lowland Family" directly descended from the Celtic nobles, the Macduff Earls of Fife.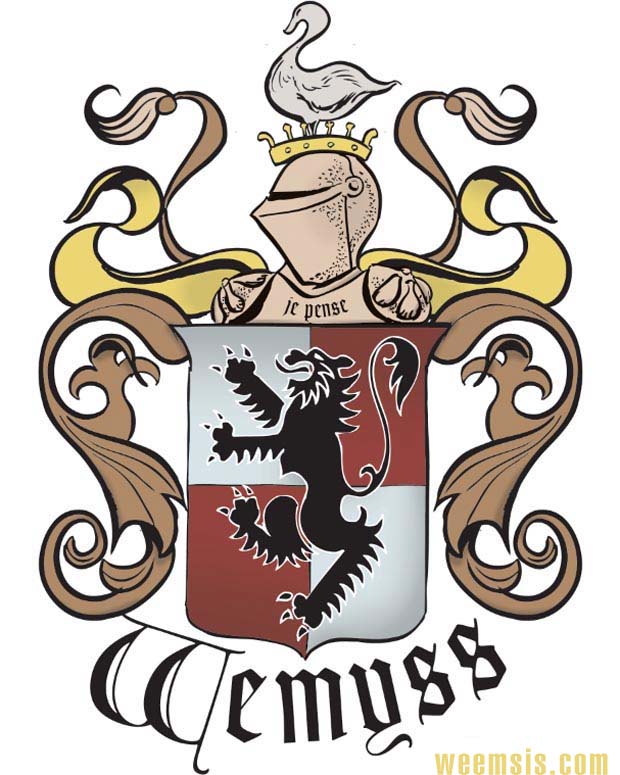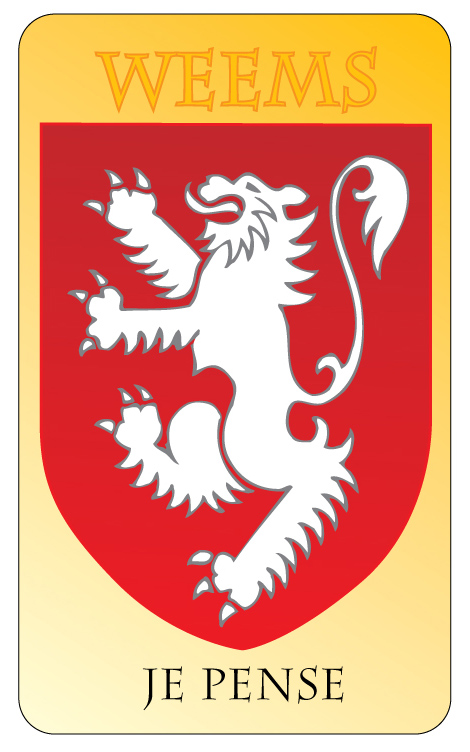 ---
---
Your are at: http://www.weemsis.com